The deadline is Monday – If you haven't yet applied, act now! Here is the e-mail from the Wisconsin Department of Revenue
NOTE: Thank you to Wisconsin Business Owners Organizer Mark Mullarky for permission to re-post his message from https://www.greatlakests.com/wisconsin-pandemic-relief-grants-round-2/ for fellow Wisconsin Business Owners.
Deadline to apply for Pandemic Relief Grants is June 7, 2021
Wisconsin Pandemic Relief Grants – The application deadline for the Wisconsin Tomorrow Small Business Recovery Grant program is 4:30 p.m., Monday, June 7, 2021.
The Wisconsin Tomorrow Small Business Recovery Grant program will award $420 million
to small businesses impacted by the COVID-19 pandemic through a collaboration between the Wisconsin Economic Development Corporation (WEDC) and the Department of Revenue (DOR). The new grants, which will be funded by the American Rescue Plan Act (ARPA), are intended to support those businesses who were hardest hit by the pandemic and are key to Wisconsin making a strong recovery.
Grants of $5,000 are available through this program to Wisconsin businesses with more than $10,000 but less than $7 million annual revenues.
For more information about the eligibility requirements for the Wisconsin Tomorrow Small Business Recovery Grant, visit revenue.wi.gov.
Sincerely,
Wisconsin Department of Revenue
Information on how to unsubscribe or to sign up for additional communication is available on the DOR E-News page.
____
We welcome your comments, questions and suggestions.  Please contact us with questions.  Best to call, email or visit our site for best response.  We do invite you to engage with us on social media (just not for immediate needs).
As always, if you like, you will find us on the following social media sites, among many others:
Facebook
LinkedIn
Twitter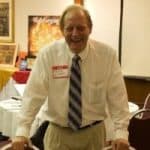 Keith Klein
Google Phone: 262-820-8201
Wrote the book, WebForging – see http://www.WebForging.com.
Web design, production, programming, hosting and Internet marketing our specialty. Hundreds of websites for manufacturers, healthcare organizations and practitioners, specialty retailers, professional services firms, realtors, builders and others. E-Commerce and Business Process Automation.
Organizer, Wisconsin Business Owners meetup group with monthly Lunch & Learns for 10+ years. http://www.meetup.com/wisconsin-business-owners/
History:
Published alternative metro newsweekly. Ran two recruitment firms. Independent rep for Thomas Register of American Manufacturers for 10 years.
Goals run 3+ pages.
Specialties: Project management in web design, production, programming, hosting & Internet marketing, with the staff to execute the strategies & tactics we devise.
Search Engine Optimization and Registration a specialty. Google (TM) Agency
Online marketing is what separates us from most web shops. Pro-active, value-added hosting.
Manage over 100 social networking accounts.