Wisconsin Business Owners Members pass 1,200
We passed the 1,200 Wisconsin Business Owners Member mark on Friday, February 12, 2016!
That's 33% growth Since September 4, 2015 – just over 5 months!
Kudos to the speakers, organizers, sponsors and members!
We've gone over 250 followers on LinkedIn after a concerted effort last year.  Find us on many social sites that follow.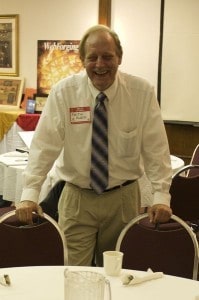 Regards,
Keith
mobile: 262-853-7900
keith …at,..OnYourMark.com
http://www.meetup.com/wisconsin-business-owners/ << for RSVPs
http://wisowners.blogspot.com/
https://www.diigo.com/user/WisOwners
https://del.icio.us/wisownershttps://www.facebook.com/pages/Wisconsin-Business-Owners/170246793991 ttps://plus.google.com/+Wisowners-meetup/https://www.instapaper.com/u
https://kippt.com/WisOwners
https://www.linkedin.com/groups/1795298
http://wisowners.livejournal.com/
http://www.plurk.com/wisowners
https://www.pinterest.com/wisconsinb/wisowners/
http://www.scoop.it/t/wisowners/
http://www.stumbleupon.com/stumbler/WisOwners
http://wisowners.tumblr.com/
p.s.: Please contact us with your suggestions and questions for and about Wisconsin Business Owners.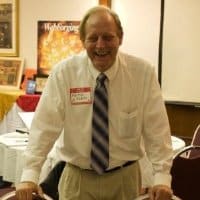 Keith Klein
Google Phone: 262-820-8201
Wrote the book, WebForging – see http://www.WebForging.com.
Web design, production, programming, hosting and Internet marketing our specialty. Hundreds of websites for manufacturers, healthcare organizations and practitioners, specialty retailers, professional services firms, realtors, builders and others. E-Commerce and Business Process Automation.
Organizer, Wisconsin Business Owners meetup group with monthly Lunch & Learns for 10+ years. http://www.meetup.com/wisconsin-business-owners/
History:
Published alternative metro newsweekly. Ran two recruitment firms. Independent rep for Thomas Register of American Manufacturers for 10 years.
Goals run 3+ pages.
Specialties: Project management in web design, production, programming, hosting & Internet marketing, with the staff to execute the strategies & tactics we devise.
Search Engine Optimization and Registration a specialty. Google (TM) Agency
Online marketing is what separates us from most web shops. Pro-active, value-added hosting.
Manage over 100 social networking accounts.