App-Solutely Keep Your Customers Coming Back!
By Nancy Lucchesi
How are you informing your clients of what's happening in your business?
Are you keeping your clients engaged?
With all the competition, how to do you stand out and keep your clients coming back?
There is so much competition today and retention of clients is a growing problem. You need to be different, give your clients a great experience, and stay on top of their minds. What if you could grow your business through your current client base and get more referrals?
During our time together, you'll learn how to easily keep your clients informed & engaged. Additionally, how to increase your retention and standout – all by leveraging technology.
If you're interested in learning more about how to keep your customers coming back for more, register now!
MEET OUR EXPERT – App-Solutely – NANCY LUCCHESI:
Her client's call her "The App Mama". Founder of Unleashed Mobile Apps and #1 Bestselling Author, Nancy Lucchesi's work centers around helping other entrepreneurs bring their visions to life. After several decades of business experience, primarily in sales, Nancy finds joy and satisfaction in helping other business owners succeed. She considers small businesses the heart and soul of this country and believes they play a key role in strengthening local communities. Nancy's favorite part of her work comes when her clients succeed in growing their businesses through mobile technology. Nancy is an avid Packers fan and loves to travel, especially when it leads her to a beach.
Nancy Lucchesi's Contact Information:
Website: https://UnleashedMobileApps.com/
Email: Nancy(at) UnleashedMobileApps (dot) com
Phone: 262-264-8623
***App-Solutely Come Join Us!***

RSVP now at https://www.meetup.com/wisconsin-business-owners/events/254456976/
Click on the "I'm going box" to register now.  You'll reserve your seat to network with other authentic relationship builders. Bring plenty of business cards and brochures to share!
*** ITINERARY Friday, September 28, 2018 ***
11:00 AM – MEET & GREET
ENJOY A FULL HOUR OF OPEN NETWORKING BEFORE LUNCH
This is the start of the Lunch & Learn…
early arrival allows more open-networking time.
12:00 (Noon) – All-You-Can-Eat Buffet & Salad Bar!
Network with great Business Owners and build strong
relationships at your table while Lunching
12:30 to 12:37 – Break
12:37 – Keith's Minute
12:40 – Speaker Introduction
12:45 – Speaker Presentation: Nancy Lucchesi
1:15 – Prize Drawings
1:25 – End… or stick around to build relationships!  Easy over soft drinks or adult beverages at the Ground Round, including 22-ounce, $3.95 Old Fashioneds
***SPEECHES MAY BE VIDEOTAPED or PHOTOGRAPHED***
Your attendance means you accept being shown on tape.
MEET OUR SPONSORS & ORGANIZERS:
Ron Chandler of Summit Investment Management, Ltd.
http://www.suminvest.com
Earl Smith ( https://www.linkedin.com/in/earl-smith-64586641 ), Consultant / Legal Shield
Stacy Kaat of Stacy Kaat Photography ( http://www.StacyKaat.com )
She makes YOU look like a million!
Mark Mullarky of Mullarky Business Systems! From 1-50 PCs, Mark is your man for Computers and Computer Networks. Learn more at http://www.MBSWI.com
Maggie Mongan of Brilliant Breakthroughs, Inc. Rocks!
Check out over 900 blog posts to simplify your business success
https://www.BrilliantBreakthroughs.com
Tamara Burkett of Tamara Burkett
Learn how to build lasting business relationships
https://www.TamaraBurkett.com
Jamie at http://www.TheCardcierge.com ~ offers busy professionals a convenient greeting card service to assure they're prepared for every occasion.
Thank you, Organizers & Sponsors!
***App-Solutely Come Join Us!***
RSVP now at https://www.meetup.com/wisconsin-business-owners/events/254456976/
RSVP separately for our special morning session the same day:
Why Only 4% of Goals are Ever Achieved – Interactive Workshop by Tom Ginn
Finally, take a 5-minute (or less) Business Risk Survey here
Regards,
Keith Klein
Owner, OnYourMark, LLC
https://www.OnYourMark.com
262-853-7900
p.s.:  Set up your FREE Member profile here: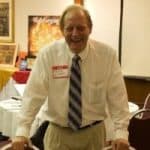 Keith Klein
Google Phone: 262-820-8201
Wrote the book, WebForging – see http://www.WebForging.com.
Web design, production, programming, hosting and Internet marketing our specialty. Hundreds of websites for manufacturers, healthcare organizations and practitioners, specialty retailers, professional services firms, realtors, builders and others. E-Commerce and Business Process Automation.
Organizer, Wisconsin Business Owners meetup group with monthly Lunch & Learns for 10+ years. http://www.meetup.com/wisconsin-business-owners/
History:
Published alternative metro newsweekly. Ran two recruitment firms. Independent rep for Thomas Register of American Manufacturers for 10 years.
Goals run 3+ pages.
Specialties: Project management in web design, production, programming, hosting & Internet marketing, with the staff to execute the strategies & tactics we devise.
Search Engine Optimization and Registration a specialty. Google (TM) Agency
Online marketing is what separates us from most web shops. Pro-active, value-added hosting.
Manage over 100 social networking accounts.