Happy Thanksgiving 2020…tough times to gather and go about the holidays as usual.  Yet we shouldn't let tough times stop us from expressing our gratitude and prayers for the blessings we have – our gratitude and prayers for this Happy Thanksgiving 2020, a difficult year to say the least.
We're thankful for this "interwebs" thing, and for smartphones and other technology that helps us keep in touch.  We're thankful for much, including those in our household and workplace who we still get to see.  Even if only remotely.
Whether you're a country music fan or not, here's a great expression of gratitude from an an all-time favorite performer, a country – and gospel – music legend: Mr. Johnny Cash.
Johnny Cash "Thanksgiving Prayer"
117,343 views
• 
Nov 23, 2016
Johnny Cash performed "Thanksgiving Prayer" on the CBS TV show Dr. Quinn, Medicine Woman starring Jane Seymour. The episode aired on November 19, 1994. Thanksgiving Prayer" was written by the show's producer, Josef Anderson.
Check out the comments at this
YouTube post
and you'll see a refreshing set of simple thanks and blessings counted.  Nice to see comments like this on social media.
Happy Thanksgiving 2020 to you and yours.
Thank you for viewing – and may you experience blessings and gratitude for a Happy Thanksgiving.
Please join us on social media, including:
Please follow (and retweet us) on
Twitter
Regards,
Keith Klein
p.s.  We like to observe the holidays and share good thoughts with viewers.  We encourage clients to do the same.  To that end, we're sharing this post with clients who've elected to observe the holidays with us.  We hope everyone has a safe and very enjoyable Thanksgiving holiday.  Thank you for visiting.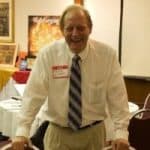 Keith Klein
Google Phone: 262-820-8201
Wrote the book, WebForging – see http://www.WebForging.com.
Web design, production, programming, hosting and Internet marketing our specialty. Hundreds of websites for manufacturers, healthcare organizations and practitioners, specialty retailers, professional services firms, realtors, builders and others. E-Commerce and Business Process Automation.
Organizer, Wisconsin Business Owners meetup group with monthly Lunch & Learns for 10+ years. http://www.meetup.com/wisconsin-business-owners/
History:
Published alternative metro newsweekly. Ran two recruitment firms. Independent rep for Thomas Register of American Manufacturers for 10 years.
Goals run 3+ pages.
Specialties: Project management in web design, production, programming, hosting & Internet marketing, with the staff to execute the strategies & tactics we devise.
Search Engine Optimization and Registration a specialty. Google (TM) Agency
Online marketing is what separates us from most web shops. Pro-active, value-added hosting.
Manage over 100 social networking accounts.