WisOwners – Wisconsin Business Owners
WisOwners – Wisconsin Business Owners develop enhanced personal and business relationships in a learning environment.
Our Wisconsin Business Owners Meetup is a " Lunch and Learn " held on the last Friday of the month from January through October and the 1st Friday in December. We often hold special in-depth morning sessions on the same days. Typically a number of members stay after events to exchange ideas, referrals and enjoy general conversation.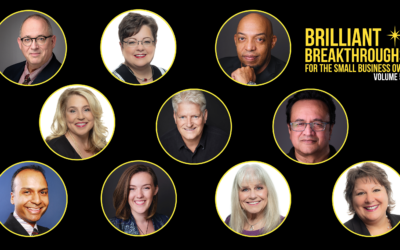 Wisconsin Business Owners Co-Organizer Maggie Mongan is an author of this brilliant #1 Bestselling Small Business Book Series: "Brilliant Breakthroughs for the Small Business Owner: Fresh Perspectives on Profitability, People, Productivity, and Finding Peace in Your...
read more
WisOwners – FREE TO REGISTER AS A MEMBER
Fees are only for events you register to attend. No obligations, except to receive an average of two emails per Wisconsin Business Owners event (only one email per event if you RSVP to the first one).
See our message boards for more resources for WisOwners – Wisconsin Business Owners.
We have free drawings (often with over $500 worth of goods and services!) at virtually every Lunch & Learn!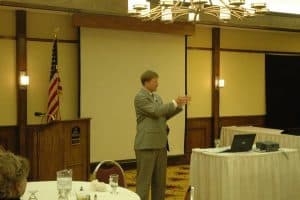 WisOwners – Speaker Tom Fuszard at a Wisconsin Business Owners Lunch & Learn. FREE to join!
I appreciate everyone being candid and helpful. Authentic relationship building is the heart of this exceptional group. This is a networking group in the truest sense
a very fine group of business owners. I look forward to meeting many more over the next few months at future meetups.
" No matter where you go, there is always an opportunity to network. The Wisconsin Business Owners is no different in this aspect. What makes the WBO stand out is the value that is provided to each attendee every month. Every time I go, there is a new speaker/trainer who provides the right information so that everyone has a different take away!! "
Meetup Discussions
Wisconsin Business Owners Message Board
 For more info on WisOwners :
Wisconsin Business Owners
Please call Keith
262-820-8201 (google voice) or 262-853-7900 (cell).
Your suggestions and questions are welcome, including speaker suggestions.
Most (check your event!) meetups held at:
1005 S. Moorland Road
Brookfield, WI 53005
For more info, Contact Us